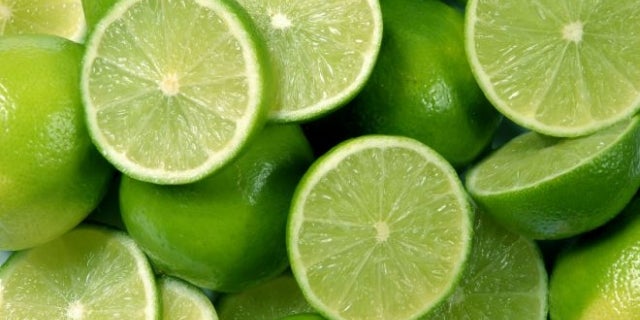 When Rare Burns Strike
by

admin
Recently, five children in Fresno, CA discovered limes and sunlight don't mix well when they come into contact with your skin. The friends are now recovering from burns on their arms and legs after playing a game of smashing limes with rocks. Doctors determined they suffered a condition called phytophotodermatitis, a form of skin irritation that can occur when photosynthesizing chemicals found in citrus fruits react with ultraviolet light from the sun. "A parent's worst nightmare is watching your kid scream and cry and begging you to stop the pain," said mother to one of the victims, Melinda McDaniel. "And there is absolutely nothing you can do for your child."
Phytophotodermatitis is not too uncommon, though the severity of the reaction can vary based on the amount of citrus and exposure to sunlight. Experts say you should wash your hands after handling citrus, like limes, before heading out into the sun. Also, you should put sun block on, to help protect your skin from a reaction.
Sunscreen
Speaking of sunscreen, depending on where we spray it on, we may be putting ourselves or our children at risk. Earlier this summer the Food and Drug Administration sent out a Consumer Update, detailing five incidences of severe burns from spraying sunscreen near open flames. Standing next to a burning candle or walking next to a grill may allow the flammable contents of the sunscreen to ignite, causing burns severe enough for medical treatment. To help stay safe, do not apply sunscreens which spray on near or around an open flame.
Laptop Burns
Their name implies their function, but keeping a computer on your lap could be putting yourself in danger. Repeated laptop use when the computer is resting on your legs could lead to what is being referred to as "toasted leg syndrome." Swiss researchers say for the most part these injuries are harmless, but in very rare cases could lead to certain skin cancers. A burn develops when the skin has prolonged contact with the computer, which can heat up to 52 degree Celsius or 125 degrees Fahrenheit.
You can help keep your laptop cool, but making sure the fans vents are cleaned and clear of debris. Also, keep any electronics like a laptop out of hot weather or direct sunlight exposure. Finally, consider using a laptop desk to allow for airflow underneath the computer.
Photo courtesy of Fox News