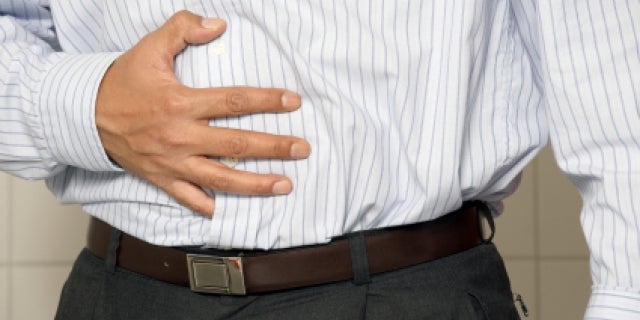 When Gallbladder Problems Strike
by

admin
Would you know if you had a problem with your gallbladder? Unless you have either had a problem before, likely a gallstone, or have an extensive knowledge of the gallbladder, you may not know what is causing your pain and discomfort. For many people the gallbladder is simply out of sight and out of mind. However, gallbladder disease is very common with as many as 500,000 people undergoing surgery to have their gallbladder removed every year.
Who is at risk?
Gallbladder disease is often caused by a gallstone, or blockage in the cystic duct, which helps move bile to the small intestines. If you are prone to having gallstones, you are more likely to produce more gallstones. However, they also develop when bile has too much cholesterol or not enough salts.
Women are twice as likely to develop gallstones, as extra estrogen from pregnancies, hormone replacement therapy and birth control can have an impact on gallbladder movement, while also increasing cholesterol in the bile. If you have a family history, are overweight or obese or have a poor diet, you are also at an increased risk of developing gallstones. Having diabetes, being over the age of 60 and going through crash diets increases your risk as well.
Symptoms
Pain is often associated with gallbladder disease. That pain could range anywhere from the upper right side of your stomach, to in between your shoulder blades or under your right shoulder. It may also be accompanied by nausea and vomiting, chills, the whites of the eyes becomingyellowish, or a change in the color of stools to a clay color.
Screening and Treating
Your health care provider can determine if your pain is the result of gallbladder disease through a few different screening options. Ultrasound, CT and HIDA scans will reveal the presence and location of any gallstones. An Endoscopic Retrograde Cholangiopancreatography (ERCP) allows a camera to travel down your throat to find gallstones, which can be removed during the test.
If your symptoms are severe, your health care provider may determine to remove your gallbladder surgically. More minimally invasive options are now available through robotic surgery as compared to traditional open surgery or laparoscopic surgery. Hillcrest Medical Center Chairman of Surgery Dr. Eugene Dickens is able to perform this procedure using only one small incision to remove the gallbladder, also known as single-site gallbladder removal.