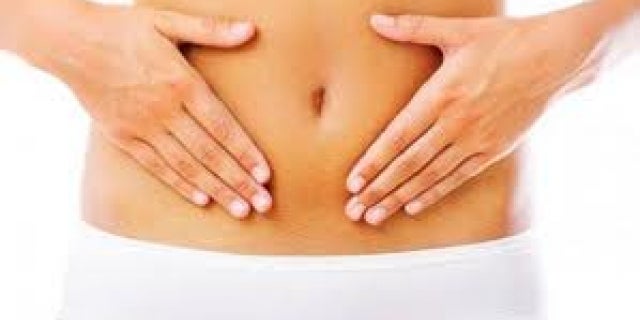 What are probiotics and how can they improve our health?
by

admin
Utica Park Clinic Family Medicine physician, John Owens, DO, is addressing the topic of probiotics today on our blog and explaining how they can help improve your health.
The reality is that we bring a lot of our health problems on ourselves, albeit unintentionally most of the time.  Does this sound familiar, ladies?  You have a little burning and a foul odor when you use the restroom, which has happened all too frequently the last few days.  You start drinking cranberry juice to try to stop the urinary tract infection you know you're getting and you start drinking lots of water.  Since you don't like water much, you add flavoring to it, to make it more palatable.  When all that fails, you visit the Urgent Care Clinic or your Primary Care Physician and leave with a prescription for some antibiotics.  Next thing you know, you're itching down there and you recognize that dreadful signal of a yeast infection beginning.  You start treating that with expensive over-the-counter creams and before you finish the antibiotics, you have diarrhea.  You quickly realize you can't win for losing!  So what went wrong?  
Our bodies are complex symptoms, dependent on many factors to function properly.  One of these important factors is the beneficial bacteria that lives in our gut, estimated to be about 100 million little guys at any given time.  These harmless bacteria create an environment in our intestines that make it difficult for other organisms, such as yeast or harmful bacteria, to thrive.  If this community is disrupted in any way, there goes the neighborhood!  In our scenario above, something caused the UTI symptoms and, in an attempt to improve it, our patient drank cranberry juice and flavored waters, both of which are high in sugar, which is a food source for bacteria and yeast.  She then took antibiotics, killing off the bad bacteria in her bladder, but also killing the good bacteria in her intestines.  This allowed the yeast, which isn't killed by antibiotics, to thrive, causing a yeast infection.  With the beneficial intestinal bacteria gone, the anti-biotic-resistant bacterial strains were allowed to thrive, causing the antibiotic-associated diarrhea.   Intentions were good, but, sadly, the actions had unintentional consequences.  
This explains the result of using ANTIbiotics.  What about PRObiotics?  What are they?  Simply stated, they are beneficial bacteria normally found in large numbers in your intestines, packaged in such as way as to re-introduce them into your system.  The most popular probiotic can be found in yogurts, which are live cultures.  Sadly, eating yogurt isn't a very effective way to ingest the beneficial bacteria since your stomach acid kills most of them.  Colonics or vaginal suppositories can directly replace the bacteria, but are not necessarily the most pleasant experiences.  Another way to replace the bacteria is with probiotic capsules, such as Florajen-3, Lactonex, Endommune, or many others.  These are capsules filled with the bacteria you need to maintain a normal intestinal balance.  While taking a capsule full of bacteria may seem like a hard pill to swallow, it is no different than eating yogurt, only the cultures are concentrated and protected from stomach acid by the capsule.  This enables them to survive until they get where you want them.  Once in the intestines, they populate and change the environment to a more acidic one, which is a harsh environment for the bad guys.  These bacteria also improve digestion of many foods, such as milk (by bacteria in the stomach).  They can also decrease the chance of getting a UTI or even improve it once you already have one, since the bacteria can move from one place to another.  Side effects are minimal and the cost of therapy is not much.  There are not many studies regarding the use of probiotics, although their use makes sense, given you are only replacing the bacteria that live there naturally.  However, the studies that have been performed seem to imply an overall positive effect with shortened illnesses, such as diarrhea.  According to the journal Clinical Infectious Diseases, evidence exists for using probiotics in the treatment of acute diarrhea, antibiotic-associated diarrhea (C. Diff Colitis), atopic eczema, childhood respiratory infections, tooth decay, C. Diff Colitis, H. Pylori-associated stomach ulcers, and inflammatory bowel disease, such as Crohn Disease or Ulcerative Colitis.
When selecting a probiotic, keep in mind that the cultures are most effective when live, so you want to select one that has to be refrigerated, such as those listed above.  Over-the-counter non-refrigerated probiotics may not be as effective.  Supplements such as probiotics are not regulated by the FDA, so you are relying on a company's reputation for quality.  As always, discuss this with your Family Doctor, Internist, or Pediatrician to see if probiotics might be a healthier option for you.
John Owens, DO, has been practicing Family Medicine since 2006.  He is board certified in Family Medicine/Osteopathic Manipulative Treatment.  Professional organizations of which he is a member include the American Osteopathic Association, American College of Osteopathic Physicians and Oklahoma Osteopathic Association.
Dr. Owens is currently welcoming new patients.  Most insurance plans including Medicare and Medicaid are accepted.  His office is located at 562 South Elliott in Pryor.  Appointments can be set by calling 918.824.8000 between 8:00 am and 5:00 pm, Monday through Friday.