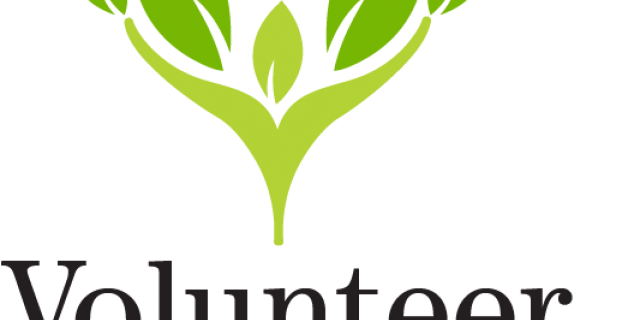 Volunteer @ Hillcrest
by

admin
At Hillcrest, changing lives is not limited to our patients and healthcare providers. Our more than 525 volunteers are also changing lives: changing the spirits of a patient, the day of an employee and the life of a hospital - all by simply being there. With every smile, every conversation they begin, directions they give, paperwork they file, baby booties they knit, patient they transport, flower arrangement they design, and mail they deliver—our volunteers are leaving a unique imprint upon the life of our hospitals and the lives of the people they encounter. They are not employees and not patients, and yet they are Hillcrest.
Our volunteers at Hillcrest are unique individuals who are willing to give—so unique, that in recognition and appreciation, we would like to give them something in return: an identity of their own.
This is the visual representation, or logo, of their identity within the Hillcrest HealthCare System. Just as the v-shaped figure in the logosupports the six leaves, our volunteers are the support for our six hospitalswithin Hillcrest HealthCare System. This logois a visual acknowledgement of how much we appreciate the support, in both time and talent that our volunteers give.
Our volunteers bring something special to the life of our hospitals besides just their time and their talent; they bring an energy, vitality, passion, and happiness that we sought to reflect in their identifyinglogo mark. The lighter, brighter green used for the v-shaped figure is a color that brings energy and sunlight; it is invigorating in the same way in which our volunteers bring life and light to our hospitals.   
Life and light are not only characteristics of our volunteers; they are the characteristics of the whole Volunteer @ Hillcrest program. The enthusiasm of our volunteer coordinators is invaluable. Our volunteer coordinators are more than willing to build upon the current program—they are constantly seeking to grow and expand what it means to be not only a volunteer at Hillcrest, but also a hospital volunteer in general. And more and more what it means to be a volunteer at Hillcrest is flexibility: different kinds of positions, fewer commitments and more flexible time slots that will fit our volunteer's schedule. 
Our volunteers are givers, and for what they sacrifice to be there when we need them, we would like to do what we can to give back. We have always offered special perks for our volunteers; wewant to make sure that everyone has heard about them: a free meal each day you volunteer, free flu shot, discounts at the Gift Shop, FlowerCrest and discounted rate for a Hillcrest Exercise & Lifestyle Program Membership, childcare offered at the employee rate, membership in the Hillcrest Credit Union, a volunteer newsletter—and even more to come.
We want our volunteers to feel both appreciated and at home withHillcrest HealthCare System. Thus, one of the greatest perks of being a volunteer at Hillcrest is our commitment to making our hospitals and volunteer programs feel likea community. Unlike other local hospital volunteer programs, Hillcrest makes a space for volunteers to gather and start their day—a volunteer recreation room. In the busy atmosphere of a hospital such a space is a comfort to our volunteers and a place for them to call their own. Though currently only Hillcrest Medical Center has a volunteer recreation room, soon we will be able to say that both Hillcrest Medical Center and Hillcrest Hospital South have a place for their volunteers to rest and gather.
Our volunteers will tell you that being around other Hillcrest volunteers, coordinators and staff is like being surrounded by family. We work at creating a welcoming and social environment—and we are always seeking out ways to improve it. By planning new volunteer gatherings and increasing the number of opportunities for our volunteers to socialize, we hope that Volunteer @ Hillcrest can become even more of a family.
If you'd like to join our family or just learn more please call Sharonda Dennard at 918-579-7500 for information about volunteering at Hillcrest Medical Center, or Jessica McKim at 918-294-4865 for information about volunteering at Hillcrest Hospital South.