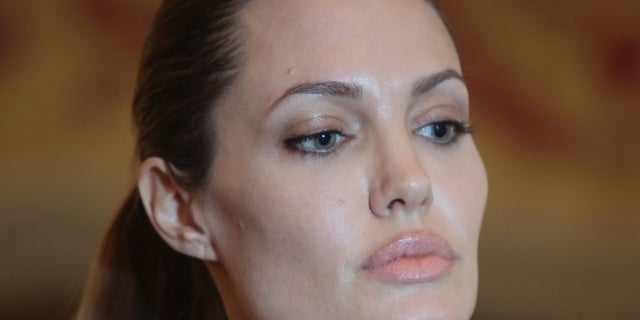 Tulsa Breast Surgeon Responds to Angelina Jolie's Double Mastectomy Announcement
by

admin
Utica Park Clinic breast surgeon Dr. Laurie Flynn says Tuesday's announcement of Angelina Jolie's decision to have a double mastectomy resulting from the discovering Jolie has the gene mutation, BRCA1, is positive news for all women. "I am so glad she went public with her gene mutation," says Dr. Flynn. "Now maybe more women will have the conversation with their physician to determine if they should be tested."
Dr. Flynn says testing for the BRCA1 and BRCA2 gene mutations are available in her office. She recommends anyone who has been diagnosed with breast cancer 45 years old or younger or women at risk of having the mutation should be tested. Women are at risk for the gene mutation if a family member either had or may have had the gene. "Angelina's mother died from ovarian cancer, which meant there was a 14 percent chance she had this mutation," says Dr. Flynn. "Parents have a 50/50 chance of passing the mutation onto their children." Additionally, Dr. Flynn adds anyone who has been diagnosed with ovarian cancer should be tested to determine if they have the gene mutation  to better understand the risk of the mutation being passed down to their children.
"Studies have shown women who have the mutation, but have not developed breast or ovarian cancer and receive appropriate prophylactic treatment, have the same survival rate as women who do not have the gene mutation," says Dr. Flynn of the importance of this genetic test. Dr. Flynn recommends children at risk of having the BRCA1 or BRCA2 gene mutation be tested after their 18th birthday or upon the recommendation of their physician.
For more information on the test for these gene mutations, please visit the Myriad Genetic Laboratories website. You can also take the Hereditary Cancer Quiz online.