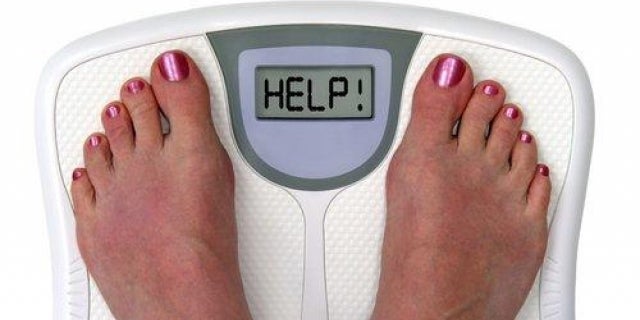 Is Timing Key to Losing Weight?
by

admin
You may have heard this one before: Never  eat past 7 p.m. if you want to lose weight. But does it really matter? Does it all come down to calories in and calories out, or do our bodies lose weight best if we only eat during a certain window of time? With more than a third of Oklahomans overweight or obese, there is reason to look at what we're doing wrong when it comes to eating and our weight loss efforts. It seems new diets are continually popping up that offer a quick fix and answer to our dieting dilemmas. While health experts continue to stress the importance of eating a healthy, balanced diet with portion control, could some diets centered on when you eat have merit for healthy weight loss? We talk about this new diet trend with Cassie Wrich, Hillcrest Exercise & Lifestyle Programs Nutrition Specialist.
Breaking Down "The 8-Hour Diet"
A new book claims to help Americans shed pounds by scheduling meals within an eight-hour period. It highlights a weakness in our 24/7 culture for maintaining a healthy weight. The authors say the invention of artificial light has extended daytime and extends our natural feeding times beyond what our bodies were originally designed to handle. "We're filling those late-night hours with meal four, meal five and meal six," said David Zinczenko, co-author of "The 8-Hour Diet."
Instead of processing the food eaten late at night, our bodies are consuming the extra calories and
packing on the pounds, according to the authors. The authors cite a 2007 study by the American Journal of Clinical Nutrition and another study looking at two groups of mice, one that was only allowed to eat within an eight-hour period and the other allowed to eat at will. The authors  concluded: When we eat, not necessarily what we eat, has the most impact on our waistline.
"I think this diet helps with portion control (consuming all meals within an 8-hour period may lead you to eat less), and I do understand how the 16-hour fasting can contribute to better metabolism and digestion of foods," says Wrich. "The only thing that I did not see was the emphasis on healthy foods and nutrition."
While "The 8-Hour Diet" provides eight "super foods" to include in your diet, along with a little exercise, Wrich says the basis for this diet on timing alone is not sufficient for healthy weight loss. "Unfortunately, I think people might just think they can eat whatever kind of unhealthy foods they want as long as it's in an eight-hour window, not exercising, not eating fruits and vegetables, which are all very important components of a healthy diet," says Wrich.
Adding Timing to a Healthy Diet Can Help
However, recognizing our 24/7 lifestyles as a possible contributing factor toward more people being overweight and obese, Wrich says the concept of eating only within a reasonable window of time does support a healthy diet and could help dieters who have plateaued. "If they do follow a healthy diet and are having trouble losing weight in general, even after including exercise as well, I think the eight-hour window of eating would be another strategy to implement to boost weight loss," agrees Wrich.