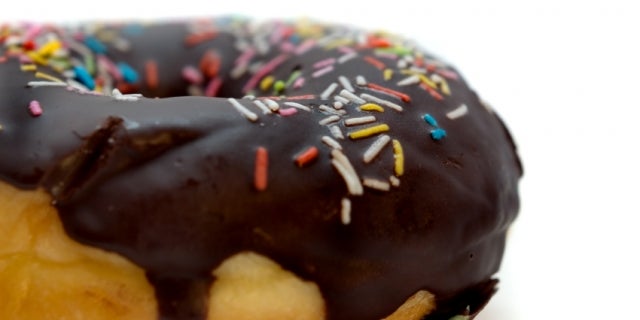 Stressed? Anxious? National Donut Day and the Reason We Crave Sweets.
by

admin
What is more American than National Donut Day? The first Friday of June, has emerged as the holiday encouraging Americans to eat up the sweet treat, with several establishments throughout the country offering a free donut for patrons. While enticing, most of us are aware that donuts aren't exactly healthy, right?
Despite how unhealthy sugary foods are for us, most of us still eat them. We turn to desserts when we are happy, but especially when we are sad or dealing with stress. The sugar often makes us feel better and relieves a lot of tension (in the short-term). Many people would just chalk up our cravings to coping with an emotional day, but researchers believe they have found the real reason for our cravings for sweets.
A research team led by M. Rockwell Parker, PhD, published the results of the experiment in the journal Neuroscience Letters. According to the team, "stress can increase secretion of hormones called glucocorticoids (GCs)," they say. "These hormones activate GC receptors located in the body's cells." GC hormones "work by binding to the receptors inside their target cells and this activates the receptors, causing them to move to the cell nucleus, where it influences protein assembly and gene expression. The activation of the GC receptors can influence taste preferences."
These GC receptors are found on the tongue in cells consisting of taste receptors for identifying not only sweet tastes, but also savory and bitter tastes. Researchers say the highest levels of GC receptors were found in a cell called Tas1r3. This group of cells is more sensitive to sweet tastes. When observed in the lab, stressed mice had a 77 percent higher level of GC receptors than non-stressed mice.
Therefore it makes sense that we tend to eat sugary foods when stressed, because of these stress hormone receptors found in our taste buds associated with sweet tastes.
So what is a better alternative to dealing with stress than eating tons of sugary foods? Try everything in moderation. Instead of two donuts, eat half of one, then switch to something healthier and filling, like almonds or fruits and veggies. It may not be as satisfying as a glazed doughnut, but it is so much better for you.
Sugary foods can lead to obesity and a variety of health problems, so if you want the occasional donut, its okay, but make sure you exercise regularly and have a healthy diet.