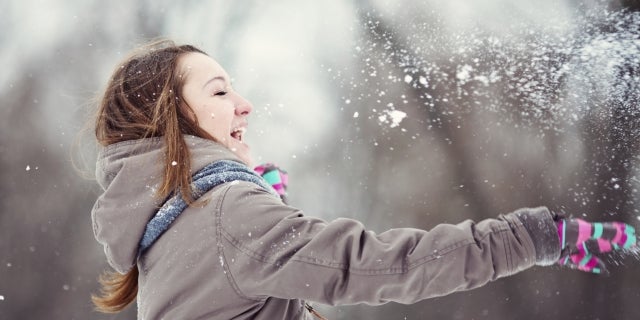 Staying Safe on the Slopes
by

admin
With ski season is full swing, many Oklahoma families make trips west to hit the slopes. Seeking snow, sun and cool crisp air, skiing can be adventure enjoyable for skiers of all levels and everyone in the family. However, there are a few hazards to be aware of and we're not talking about the ones marked on the slopes. The Orthopaedic Center orthopaedic surgeon Dr. Darnell Blackmon shares some insight for staying safe and injury free on the slopes.
What are the most common ski injuries patients suffer?
The most common ski injury is a traumatic rupture of the ACL. Over time we have seen a decrease in the incidence of ACL tears on the ski slopes due to loosening of the bindings on the boots, as well as teaching people how to fall. It is a technique taught to help avoid what is termed the "phantom foot theory", where the buttock falls below the knees and the leading edge of the ski is caught by snow twisting the leg. Other injuries associated with falling are wrist fractures and proximal tibia fractures.
If you are a beginner skier, what are some tips you can share to help prevent injury?
Always check the bindings for tightness. Learn protective ways to fall and wear protective wrist guards.
For more intermediate to advanced skiers, what advice do you have to help them stay injury-free on the slopes?
Ski in the right conditions and avoid skiing over ice. Know your abilities if you plan to ski over moguls or in trees.
What is the best way to fall to prevent injury?
Get lessons. Instruction always helps. Learn the right way to fall and avoid ice.
Is snowboarding any safer than skiing?
Snowboarding is not particularly safer, but different. The feet are anchored together and require a different kind of skill. However, falling still occurs, with wrist fractures being the dominating injury.
If you have had knee or hip surgery in the past, what can you do to help protect yourself on the slopes?
There is nothing in particular you can do in addition to the normal precautions. However, the risk of sustaining a fracture, if there has been a knee or hip replacement, is increased. It is often felt that the risk of a fracture with a hip or knee replacement outweighs the benefit of skiing.
If you have any questions regarding ski-related injuries or other conditions from tendonitis to osteoporosis, please contact The Orthopaedic Center at 918-582-6800 or visit their website.