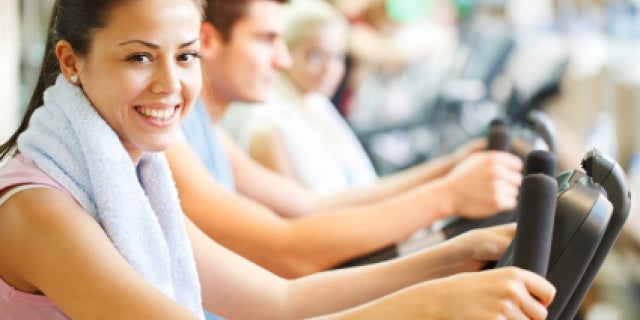 Staying Healthy with Cyber Monday Deals of 2012
by

admin
Cyber Monday is quickly becoming the new Black Friday. With an estimated 50% of Americans expected to shop online today for deals spending a projected $1.5 billion, Cyber Monday is a great opportunity for many to take advantage of the variety of products and the convenience of shopping online, all while scoring big deals. Cyber Monday is also an opportunity to take advantage of healthy deals for you and your family.
Get the Gear – From Dick's Sporting Goods to Amazon, now is a great time to consider investing in the gear to get you moving and active. If this is the year for a new bike or treadmill, do your homework and find the best deal. Many online stores are offering up to 25% off along with free shipping.
Monitor Your Health at Home – Staying ahead of potentially devastating health events is becoming more accessible through home monitoring systems. One software package that utilizes your home computer and a pulse sensor is offering 50 percent off Cyber Monday only for the first time. Health Reviser is slashing their Health Reviser Personal Kit with 5 user licenses (enough for the entire family) from $295 to $147.50 with promo code: CYBERMONDAY50OFF.
Stay Hydrated – If drinking more water is one of your health and fitness goals, stocking up on reusable water bottles for the family is a great idea. Klean Kanteen is offering free shipping for orders now through December 1.  They make great stocking stuffers!
Try before you Buy – If you have considered an online health and fitness membership to track your results, access fitness coaches as well as nutrition information, now maybe be a great time to try before you buy. DailyBurn is offering a 30 day free trial membership, allowing you to take your workouts with you via your smart phone.
For those who have been fighting the crowds and long lines since Black Friday, Cyber Monday offers a shopping environment with less stress and worry. With deals available until 11:59pm tonight, shoppers have all day to take advantage of Cyber Monday and the opportunity to invest and save on items that can make you healthier in 2013.