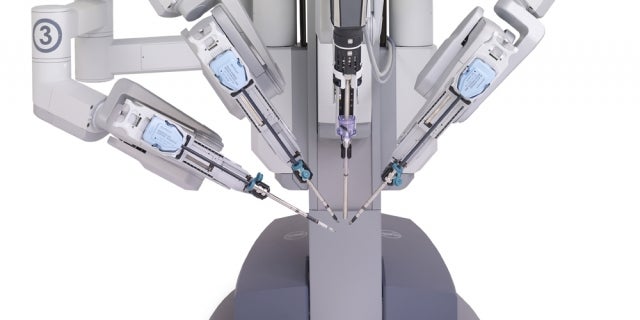 Robotic Hysterectomy Relieves Years of Pain and Discomfort
by

admin
Lethargic and depressed, Dana Hughes says she would often spend up to three weeks on the sofa when her symptoms were at their worst. Suffering from abnormal uterine bleeding, the 33 year old knew her hormonal imbalance and severe blood loss was taking a toll. "My life had stopped."
When her health care provider referred Dana to Dr. Paul Whitham at Hillcrest Medical Center, they talked about her options. After ruling out cancer and other serious conditions, Dr. Whitham explained that if she wanted to have a hysterectomy, the da Vinci Robotic Surgical System would help her feel better faster, with less pain and downtime in recovery.
"Before my surgery, I was really bad off," explains 33 year old Dana Hughes. "I was a little nervous about it," she says of undergoing a robotic hysterectomy. However, when she woke from her procedure in the hospital, Dana noticed a difference immediately. "I felt like I could run a marathon."
Following one night in the hospital, Dana returned home. While taking it easy at home, she noticed she was able to be active and stayed busy around the house. "I started losing weight for the first time in several years," she recalls.
The condition that stole her of energy, her job and damaged relationships had been completely cured by the robotic hysterectomy – a procedure she refers to as "the best thing that has ever happened to me." When Dana returned to Dr. Whitham's office for her post-op follow up, she says she was surprised by the reaction of Dr. Whitham and his staff. "They said my color looked good and I looked healthier," she says.
Patients suffering from abnormal bleeding often lack energy not only from the amount of blood loss, but also from losing sleep during symptom flare-ups. Dana could feel her hormones leveling out following the procedure. Added energy allowed Dana to exercise on a regular basis and feel much better about herself.