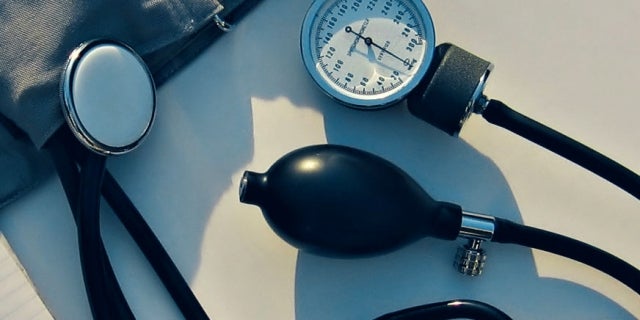 Reduce Your Risk of Developing High Blood Pressure
by

admin
High blood pressure, or hypertension, affects one in three American adults. The reason this concerns health care providers is due to the role high blood pressure plays in magnifying patients' risk of suffering a heart attack, stroke and heart failure. You may think you have nothing to worry about, because you don't notice any signs or symptoms of high blood pressure, but the truth is there are often no warning signs with high blood pressure. It is also known as "the silent killer." Taking steps to prevent or control high blood pressure, especially earlier in life, can help reduce the potential damage hypertension brings to your heart, arteries and kidneys.
Know you Numbers
When was the last time you checked your blood pressure? Do you have a family history of hypertension? Do you smoke? Are you overweight or live a sedentary lifestyle? You need to know your blood pressure levels to better understand your risk of developing heart disease. Without knowing, you and your health care provider cannot take the necessary steps to change modifiable risk factors, allowing your hypertension to continue to wear down your heart and cardiovascular system.
Normal Blood Pressure
Less than 120/80
Prehypertension
120-139 over 80-89
Stage 1 hypertension
140-159 over 90-99
Stage 2 hypertension
160 and above over 100 and above
Modifiable Risk Factors
Lifestyle is a major influencer on your risk of developing hypertension. Lifestyle is also something that is largely within your control, as opposed to non-modifiable risk factors such as family history, age, gender, and race. Make sure you eat a healthy diet, high in fruits, vegetables, fiber, and potassium. Limit sodium in your diet to no more than 1500 mg per day, or the equivalent of a half a teaspoon of table salt. Maintain a healthy weight and try to keep your body mass index (BMI) within the range of 18.5 to 24.9. You can calculate your BMI here. Stay physically active, exercising most days a week as least 30 minutes at a high to moderate exertion level. Talk to your health care provider about the best exercise routine to follow based on your individual circumstances. Reduce stress both a home and the work place as much as you can, within your control, which can increase your blood pressure. If you drink alcohol, limit to no more than one drink per day for women and two drinks per day for men. If you smoke, now is the time to quit, as smoking is a major cause of coronary artery disease.
Recent Data Shows Jump in Hypertension with Age
The American Heart Association released the 2014 statistics for heart disease and stroke, including the most recent numbers of hypertension. Did you know 24 percent of the population of men between the ages of 35 and 44 has high blood pressure? That number jumps to 63.9 percent of men between the ages of 65 and 74. The younger you are, the more impact you can have on reducing your risk of developing hypertension later in life.
Talk to your health care provider about your blood pressure and make sure it is properly managed. Don't let more time go by putting added stress on your heart. Click here to make an appointment with Oklahoma Heart Institute or call 918-592-0999.