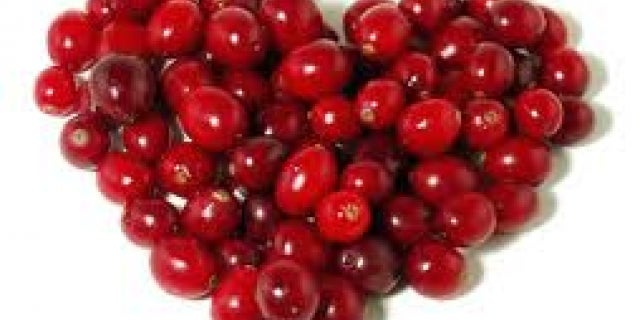 Preparing for the Holidays: Center for Diabetes Management
by

admin
Thanksgiving marks the official start of the holiday season. From now until the beginning of January, you are likely to attend several parties or get-togethers which are often centered around food and drinks. The average weight gain from Thanksgiving until New Years Day is 10 pounds! Avoiding the weight gain or continuing with your current weight loss goals takes a little planning ahead and going into the holidays with a goal in mind. Let's do it! Below are some tips for this Holiday season related to food and exercise. Maybe this year you start new traditions using new recipes and new activities to keep you and your family healthy this fall and winter.
 
Even through the holidays the fruit and vegetable intake goal stays the same: 2-3 servings of fruit per day and 3-5 servings of vegetables per day. Buy produce that is in season. Below is the top 10 freshest fruits and vegetables to buy this November.
 
FRUITS:
1.    Apples
2.    Cranberries
3.    Grapes
4.    Oranges
5.    Pears
 
VEGETABLES:
1.    Broccoli
2.    Cabbage
3.    Jicama
4.    Sweet potatoes
5.    Turnips
HOLIDAY EXERCISE TIPS
 
With the busy season, you may find that there's no time for exercising. You can fight that trend by changing your routine on Thanksgiving and then keeping it up throughout the holiday season. Finding time for exercise, even on a busy day such as Thanksgiving, should not be that difficult.
 
BEFORE DINNER
Start the day with a walk. Unless you're the one doing the cooking, you can use the morning to take a walk, either alone or with the family. If you only have a short period of time available, increase the intensity of the workout. Power walk or jog instead of going for just a leisurely walk. Or grab some weights to take along for the walk to increase the resistance.
 
AFTER DINNER
If exercising before Thanksgiving dinner seems too difficult, then head for a walk right after. It will help with digestion and burn some of the calories you just ate. If you're in the city, go out to explore and to see Christmas lights. While many businesses don't start decorating until after Thanksgiving day, many will set up some lights or decorate their windows in advance, to prepare for the major sale on Black Friday.
 
PLAN A FAMILY ACTIVITY
Rather than planning the whole day around dinner, plan it around a family activity. Meet mid-morning for a game of football or plan a bike ride for later in the afternoon, after dinner. This could be an excellent opportunity to connect with members of the family or friends you haven't seen for a while who are there for Thanksgiving dinner. If there are kids in the house, this is also a good time to head to the backyard or a local park to play some ball.
 
Livestrong Exercise Tips
 
 
HOLIDAY MEALS:
 
The traditional Thanksgiving meal contains about 1800 calories! For some people that is your entire days worth of calories! To help slim down your holiday cooking, try these recipes below. If you want to keep your original recipes maybe try using low-fat products: Skim or 1% milk instead of 2% or whole milk, use low fat cheeses (or cheese made with 2% milk), use reduced fat Campbell's soups, use Cool Whip Lite instead of real whipping cream, and use light butter or margarine.
 
Turkey Rub:
1 Tbsp. granulated garlic powder
2 tsp. kosher salt
2 tsp. paprika
1 tsp. each black pepper, onion powder, and dry mustard
•    Mix all ingredients together in bowl. Rub on turkey inside and out.
Nutrition Facts: 0 carb choices, 0g fat
 
 
Fat Free Gravy:
Yield: 1 cup
Meet Drippings
2 Tbsp flour
¼ cup bouillon broth, water or vegetable stock
Salt to taste
Pepper to taste
•    Pour drippings into a container. Add water to make ¾ cup. Chill in refrigerator. Remove the solid far that forms on top. Mix flour with ¼ cup cold liquid. Stir into drippings mixture. Heat, stirring constantly, until thickened. Season to taste with salt and pepper.
Nutrition Facts: 0 carb choices, 0g fat
 
 
Fresh Cranberry Relish:
Yield: 12 servings
1 orange (use peel for rind)
1 package (12 oz) fresh or frozen cranberries, thawed
2 medium tart apples, unpeeled, cored and coarsely chopped
¼ cup + 2 Tbsp Equal or Splenda
1/8 tsp salt
•    Grate rind from orange and put aside. Peel orange, cut into large pieces. Place orange rind, orange pieces, cranberries and apples in food processor. Process until finely chopped. Stir in sugar substitute and salt. Serve cold.
Nutrition Facts: 1 carb choice, 0g fat, 22 mg sodium, 41 calories
 
 
Spinach Fantastic:
Yield: 12 servings
1 (6 oz) package of long grain and wild rice mix
2 (10 oz) packages frozen, chopped spinach, thawed
1 ½ cups shredded Monterey Jack cheese
½ cup onion, chopped
¾ Tbsp dry mustard
½ tsp salt
•    Preheat oven to 350 degrees. Cook rice according to package directions. Combine rice, spinach and remaining ingredients. Spoon mixture into lightly greased 2-qt shallow casserole dish. Bake uncovered for 35-40 minutes.
Nutrition Facts: 1 carb choice, 5 g fat
 
Apple, Sausage and Sage Sourdough Stuffing:
 
Yield: about 12 cups, 12 to 14 servings, or enough to stuff one turkey.
This rich, full-flavored stuffing is a show stealer, whether stuffed in a turkey or baked on its own. For a vegetarian version, use vegetable broth instead of chicken broth and substitute vegetarian sausage or a few cups sautéed shiitake mushrooms for the meat sausage.
1 loaf sourdough bread, cut into 1/2-inch cubes (about 11 cups)
1 tablespoon canola oil
¾ pound fresh mild pork or chicken/turkey sausage
4 apples, cored and diced
3 ribs celery, thinly sliced
1 large onion, diced
2 tablespoons unsalted, light butter
2 ½ cups low-sodium chicken broth
1/3 cup chopped fresh sage leaves
¾ teaspoon fine sea salt
½ teaspoon freshly ground pepper
•    Preheat oven to 300°F. Spread bread cubes out on two baking sheets and bake until dried but not browned, about 15 minutes. Transfer to a large bowl.
Meanwhile, in a large skillet, heat oil over medium-high heat. Add sausage and cook, breaking up chunks with a spoon, until browned, about 6 minutes. Add apples, celery, onion and butter and cook, stirring occasionally, until apple and vegetables are softened, 8 to 10 minutes more. Add to the bread. Stir in broth, sage, salt and pepper.
If using to stuff a turkey, cool completely before stuffing. If baking separately, heat oven to 350°F; bake in a casserole dish sprayed with non-stick cooking spray until lightly browned and crisp on top, 50 to 60 minutes.
Nutrition Facts: Per serving: 260 calories (100 from fat), 11g total fat, 3.5g saturated fat, 30mg cholesterol, 620mg sodium, 30g total carbohydrate (2 carb choices), 3g dietary fiber, 6g sugar, 9g protein
Whole Foods Market Recipe
 
Sweet Potato Apple Cake
Natural cooking spray
1 cup whole wheat pastry flour
1 teaspoon baking soda
1/2 teaspoon salt
1/2 teaspoon ground cinnamon
1 teaspoon ground nutmeg
1/2 cup brown sugar
1 egg
1 large apple, peeled, cored and grated
1 (3/4-pound) sweet potato, peeled and grated
1 teaspoon vanilla extract
1/2 cup chopped walnuts
•    Preheat oven to 350°F. Lightly oil an (8-inch) baking pan with cooking spray; set aside. In a large bowl, whisk together flour, baking soda, salt, cinnamon and nutmeg; set aside. In a second large bowl, whisk together sugar and egg until well combined. Stir in apple, sweet potato, vanilla and walnuts and then add apple mixture to flour mixture and stir to combine. Transfer batter to prepared pan and bake until cake pulls away from the edges and is deep golden brown, 40 to 50 minutes. Set aside to let cool and then cut into squares and serve.
Nutrition Facts: Per serving (about 4oz): 190 calories (45 from fat), 5g total fat, 0.5g saturated fat, 25mg cholesterol, 300mg sodium, 34g total carbohydrate (2 carb choices), 4g dietary fiber, 17g sugar, 4g protein
 
Pumpkin Trifle
Yield: 12 servings
3 cups, cold fat-free milk
2 small packages vanilla, sugar-free pudding mix
1 (15oz) can pumpkin
¾ tsp. ground cinnamon
¼ tsp. ground nutmeg
¼ tsp. ground ginger
1 2/3 cups ginger snap crumbs, roughly crushed
2 ½ cups fat-free whipped topping
•    Place milk in large mixing bowl and add pudding mixes, beat on high for 2 minutes. Chill pudding for 5-10 minutes. Add pumpkin and spices to pudding and stir well. Set aside. To assemble trifle, sprinkle 2/3 cup of ginger snap crumbs in the bottom of a large clear, glass bowl. Gently spread about 2 cups of pumpkin pudding over crumbs. Spread 1 ½ cups of whipped topping over pudding. Repeat layers. Top with remaining crumbs to garnish. Chill trifle until ready to serve.
Nutrition Facts: 2 carb choices, 2g fat