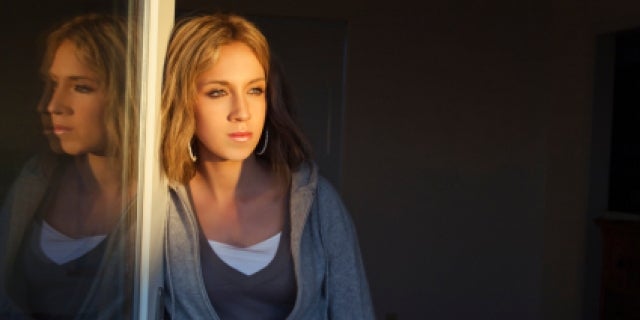 Post Traumatic Stress Disorder: Understanding Symptoms and Treatment
by

admin
Post Traumatic Stress Disorder (PTSD) can happen to anyone at any age.  Knowing the signs, symptoms, and available treatment options is critical to bringing those who suffer from PTSD back to a normal life where they can cope with their symptoms.  However, many people suffer in silence.  June is PTSD awareness month and an opportunity to shed light on a topic not often discussed around the dinner table.
What is PTSD?
PTSD is a serious condition that can develop after an individual suffers some form of trauma.  While many people who survive or experience a life-threatening situation experience stress and trauma from that event, those who develop PTSD continue to experience symptoms of the trauma for several months or years.  PTSD is something that can show up well after the event itself and it is not clear why some people develop PTSD, while others do not.
Children can also suffer from PTSD and experience the same symptoms as adults.  However, depending on their age, children can experience additional symptoms.
Symptoms of PTSD
Adults with PTSD typically experience the following symptoms for more than 4 weeks, often interfering with normal life and work activity.
Reliving the event (also called re-experiencing symptoms)
Reliving the event can appear as nightmares, bad memories, and even hallucinations, causing the individual to feel as though they are literally living through the trauma again.  Triggers like the anniversary date or the location of the trauma can create tremendous stress for the individual. 
Avoiding situations that remind you of the event
PTSD suffers may avoid people, places, and situations which remind them of the traumatic event.  This can often lead to isolation and feelings of detachment from friends and family.  Additionally, they may experience a loss of interest in previous interests or hobbies.
Feeling numb
Feeling numb is an addition method for avoiding the reminders of the event.  Sufferers may find it difficult to express feelings and enjoy activities they previously enjoyed or participated in before the event.
Feeling wound up (also called hyperarousal)
PTSD causes suffers to feel extremely anxious, always alert, jittery, and on the lookout for danger.   They may also have problems winding down to fall and stay asleep and express emotions excessively.
Children with PTSD experience a range of emotions based on their age in addition to those adults experience.
Birth to 5:  Younger children may get upset if their parents are not close by, have trouble sleeping, or suddenly have trouble with toilet training or going to the bathroom.
Age 6 to 11:  Children with PTSD may act out the trauma through play, drawings, or stories. Some have nightmares, become more irritable or aggressive, and want to avoid school.
Age 12 to 18:  Older children have symptoms more similar to adults: depression, anxiety, withdrawal, or reckless behavior like substance abuse or running away.
Treatment for PTSD
As we have seen with symptoms of PTSD, many people will isolate themselves from friends and family in an effort to avoid reminders of their traumatic event.  However, suffering in silence can further intensify the stress of the disorder.  When considering treatment options, there are two: psychotherapy and medication.
Psychotherapy, or counseling, involves meeting with a therapist, who will assess the symptoms and severity of PTSD and recommend one or a combination of the following therapies: cognitive behavioral therapy (CBT), cognitive processing therapy, prolonged exposure therapy, and eye movement desensitization and reprocessing therapy.  Medications, like those used for depression can also be effective.  A type of drug known as a selective serotonin reuptake inhibitor (SSRI), which is also used for depression, is effective for PTSD.   Another medication called Prazosin has been found to be helpful in decreasing nightmares related to the trauma.
If you or someone you know may be suffering from PTSD, consult with your physician immediately.  At Behavioral Mental Health Services at Hillcrest, we treat both adults and children with PTSD.  While the events adults may experience vary, children are more likely to develop PTSD exclusively from issues that relate to abandonment, abuse and neglect during childhood.