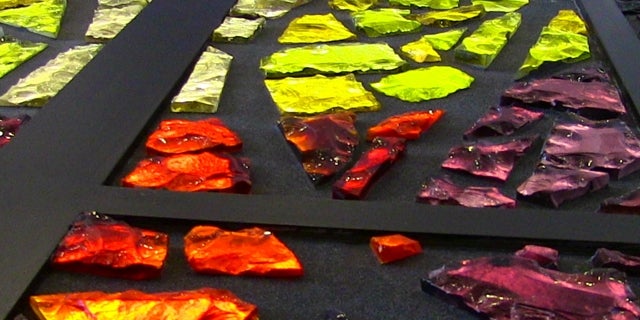 Pastoral Care Celebrating 50 Years at Hillcrest Medical Center
by

admin
"When you think back to 1964 for a community hospital to have a pastoral care program and chapel with stained glass windows, a Catholic pulpit and a Jewish menorah on the wall, that was pretty progressive," says Director of Hillcrest Pastoral Care Program Chaplain Ron Nofziger. Though many may not be aware of the history and significance of the pastoral program at Hillcrest, not only for the hospital, but also the city, Chaplain Ron, along with Clinical Care Pastoral Education Coordinator Jacob George and pastoral care interns and residents, will celebrate the 50th anniversary of the program at Hillcrest this month. "For me, over all these years, it has been a spiritual, sacred privilege to be with people during these facets of life."
Serving in pastoral care inside a hospital, is not a natural fit for everyone and certainly was not for Chaplain Ron more than 40 years ago when he arrived. "I came here initially as a young pastor from a seminary out in Western Oklahoma," he recalls. "I did not like hospitals. I did not like trauma. I did not like dying. I did not like funerals. I came here in 1969 to see what else I could do." His first day in the program, Hillcrest's first chaplain, Ben Patrick, Jr., handed him a list of patients to visit. "I said, 'Ben you don't understand. I'm here, because I don't feel competent or comfortable in doing that.' He looked at me and said, 'You don't understand. Here are your room assignments. Go visit these people then we can talk about it.'"
Ron made it through that first day and realized after about six months that it wasn't so much other people's pain he had a problem facing, but his own unresolved pain. That understanding helped shape the care he provided patients, as well as the education residents of the clinical pastoral education program receive today. "This is not a denominational ministry or evangelistic ministry," he adds. "It is a ministry of company and comfort. Our agenda is the patient's agenda."
More than 650 students, including Ron, have graduated from the Clinical Pastoral Education Program at Hillcrest Medical
Center. Chaplain Ron estimates 80 percent of all hospital chaplains in Tulsa graduated from Hillcrest's program, as well as 50 percent of all Tulsa area chaplains. Representing all faiths and all denominations, four residents are accepted into the nine-month program each year. Applicants usually have a seminary background and experience with Hillcrest's pastoral program as previous or current interns. Residents work a rotating 24-hour on-call schedule once a week. Program coordinator, Jacob George, leads regular debriefing meetings with residents to share their experiences in the program, which are sometimes tough situations.
"'Why is this happening to me?'" Jacob shares of a recent conversation with a patient. "'I'm 32 years old. Why me? Why now? What did I do?'" These situations, unfortunately, are common for pastoral care as they meet with patients and their loved ones at some of the worst times in their lives. Their introductions and first-time encounters, many times, are amidst a crisis. "How do you give them authentic hope and not false hope? We talk with them with compassion, about end of life, palliative care, death and dying, and grief. We touch on all these topics."
Jacob says one resident shared a story, while working in the Emergency Department, in the debriefing from the night before, which spoke to the power of the care they deliver. "Our resident in ER said to the doctor, "Doctor, come in. What you do is more important,'" Jacob shares. "The doctor stopped and said, 'What you do is equally as important.'" That interaction with the physician, Jacob says, shows the evolution of pastoral care at Hillcrest in the healing process for the patient. "We are part of the healing team. Just like you have a nurse, physician, dietitian, therapist. We are part of an interdisciplinary team."
It is a team, which serves around the clock, many times called into a patient room with little notice. They are there to listen, to council and support patients and their loved ones whatever the situation may be. One misconception Chaplain Ron says they face every day, is surprising patients just by their presence. "There are times," Ron says, "when you walk in and introduce yourself and they say, 'Do I need you?'" It is not always due to a crisis Pastoral Care pays patients a visit. "We learned very quickly to not only introduce ourselves, but explain why we are there."  
Hillcrest Medical Center will host a special seminar, "Healthy Hearts, Healthy Minds and Healthy Spirits" followed by Pastoral Care's 50th Anniversary reception Friday, October 24 at the Oklahoma Heart Institute Lecture Hall 8:00 a.m. until 2:30 p.m. Kindly RSVP by calling 918-579-6210 or email HMuhlbaue@Hillcrest.com.