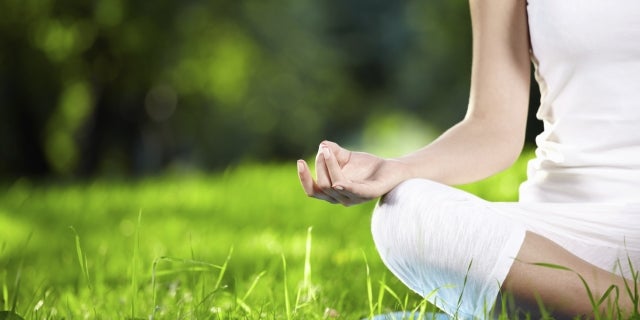 National Yoga Month – How to Begin and Build Your Practice
by

admin
September is National Yoga Month and a good time to discuss getting started with a yoga practice whichmay seem intimidating, but there are several resources in the community and online to help you get started on the mat. However, do not feel you must commit to a package of one hour power yoga classes or become an expert in your first week. Start small and practice yoga at your pace. Try to incorporate yoga into your daily routine to help learn the poses and get your body accustomed to the flow. You may choose to go to a studio or start a home practice. Here are some ways to get started.
Buy a nice mat
Not all yoga mats are created equal. Choosing the right mat for you can help make your beginning yoga practice a successful one. First, most yoga mats are 1/5 inch thick. If you will be practicing on a hard surface, look for a mat that is ¼ inch or thicker.  You may also want to look for a mat that will absorb sweat for classes like Bikram yoga (or hot yoga). Look for a mat with a solid nonslip surface and consider investing in a good yoga towel. If you notice your mat has a smell, wash with warm water and soap or vinegar and let it air dry for several days. Store your mat inside in an air conditioned space out of direct sunlight to help avoid the mat from breaking down.
Start in short intervals of time
You can begin to reap the benefits of yoga within 15 to 20 minutes. Start your practice slowly by setting aside at least 15 minutes a day for yoga. If you are not going to a scheduled class, you can practice yoga at your home. Websites like yogaglo.com allow members to select the duration, level and type of yoga they would like to practice. By starting off slow, it gives you the opportunity to practice yoga as many consecutive days as possible. This helps build a good foundation for your practice. Click here for class information and schedules at Hillcrest Exercise & Lifestyle Programs.
Make it a priority
Now that you have set aside 15 to 20 minutes a day, stick to this schedule and try to come to your mat the same time every day. For some, they may want to start their day with sunrise yoga. For others, yoga is the perfect way to wind down at the end of the day and let the stresses of the day melt away.  Find a time that works best for you and one that you can commit to.
Start with the basics
When beginning your yoga practice, it is important to start with the basics to build a solid foundation of poses you know. Here are a few poses you can begin with, returning to throughout your session.
Focus on your breath
Yoga is a mind-body-breath connection. Focus on breathing in and out of your nose in a controlled and rhythmic pattern. Throughout each pose, make sure you are continuing to breathe in this pattern. When poses seem to stretch your limits, allow your breath to help you hold the pose. Good breathing habits during yoga help calm your mind, reduce stress and improve your yoga practice.
Yoga is an exercise that is available and accessible to nearly everyone. You can start by trying these poses at home or attend a beginning yoga class. If you feel the poses are too advanced, go back to child's pose, allow your body to rest and try the pose again. Incorporating yoga into a weekly exercise routine not only promotes physical fitness, it also helps improve your health in a number of ways from lowering blood pressure, to improving sleep. We will talk about more benefits to your health in our next blog post.