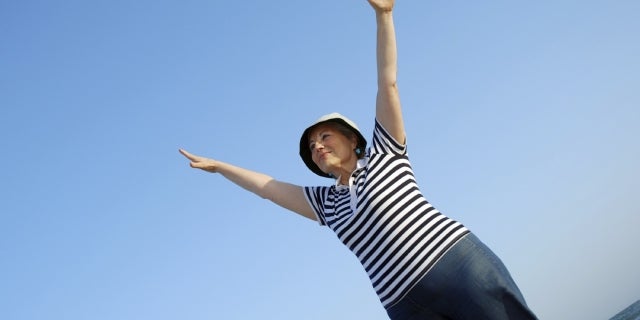 National Senior Health and Fitness Day
by

admin
Today, May 29, 2013 activities and events have been organized across the country to encourage seniors to participate and stay active for the 20th annual National Senior Health and Fitness Day. The theme for this year is "Get moving… start improving." Here are ways you can participate in your community and help promote a healthy, active lifestyle.
Invite friends for a walk. Walking is a free exercise that requires no equipment other than some comfortable, supportive shoes. Enjoy the socialization with friends and health benefits with a good walk. It doesn't need to be too rigorous or long to achieve health benefits, either. Did you know walking 10 minutes a day has heart health benefits?
Take a senior sport or fitness class. Try something new or take a class doing something you haven't done in a while. Fitness classes tailored specifically for seniors are a great way to incorporate safe exercise into your daily routine. The YMCA offers several classes for seniors which incorporate working on flexibility, balance and muscle strength.
Take a dip in the pool. Water exercise is low impact, gentle on joints and improves cardiovascular endurance. If you don't have a particular water exercise class to attend, don't worry. From swimming laps, to walking in the water and side pool kicks, you can get the benefits of water exercise when it best fits your schedule. Improve your range of motion and reduce pain with regular trips to the pool.
Try a morning stretch or yoga. Stretching and yoga are poses that help improve flexibility, circulation, strength, and balance. Not sure where to start? Here are easy stretching exercises and gentle yoga poses for seniors.
"Get moving… start improving" is all about maintaining a level of physical activity. It is never too late to start exercising and as little as 10 minutes a day will pay off for your health. What are you doing today to be active? Share with us on Facebook.