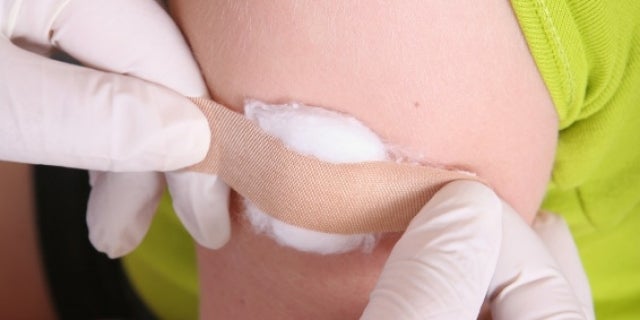 Measles - Why is it back and how to protect your children
by

admin
Utica Park Clinic Family Medicine physician, Dr. John Owens discusses the recent news of a measles outbreak and how to keep your family safe today on our blog.
Recently, there has been an increase in the incidence of measles, as reported by multiple news agencies and confirmed by the Centers for Disease Control and Prevention . After being considered eradicated in the Western Hemisphere including America, in 2000, and enjoying over a decade of only a few dozen imported cases of measles each year, we have begun to see an increase with 255 cases in 2011 and 135 cases so far this year (data for 2012 was unavailable).   Why the increase?  Some cases have been traced back to having been imported from countries that are still suffering outbreaks, but the majority of affected individuals were infected here by their peers and almost all of them had not been immunized. 
What is measles?
Measles is a respiratory virus that causes a characteristic rash and can cause significant illness, usually in the lungs.  It can be rapidly fatal and is highly contagious.  In the 1920s, before we eradicated domestic measles fully, 30 percent of people who contracted measles pneumonia died from it!  Now, approximately 1 in 1,000 die from complications, but that is still an unacceptably high number!  The classical signs and symptoms of measles include skin rash, fever (up to 104degrees F), and the three Cs: cough, coryza (runny nose), and conjunctivitis (eye inflammation/infection). The characteristic measles rash begins several days after the fever starts and is often very itchy.  This first sign of infection may not appear for 9-14 days after initial exposure and the person is likely contagious for four to eight days!  This makes it VERY dangerous, as the person is not likely to even know they are infected, until it is too late to prevent the spread of the illness to others. 
How did we eradicate it and why is it back?
We were successful in eradicating domestic cases of measles by aggressive vaccination with MMR (Measles-Mumps-Rubella) vaccine.  However, an unfortunate paranoid cultural shift has caused many people to begin to refuse vaccinations, primarily driven by celebrity endorsement of a link between vaccinations and development of autism, although scientific evidence seems to conclude there is no link between vaccinations and autism.  For example, in the recent outbreak in Texas infecting 25 children, all affected children were not immunized or were inadequately immunized, most of them homeschooled children, with no requirement for vaccination as is required for public school attendance.   Sadly, the pastor of that congregation teaches against vaccination. Measles is not the only illness making a resurgence, with whooping cough outbreaks becoming more common, also. 
What can I do to protect my child?
Immunization with MMR is the most effective way to decrease your child's, and your, chance of becoming infected with measles.  Although no guarantee against infection since there are no early warning symptoms, you should also make sure you are washing your hands thoroughly and should avoid areas that are known to have outbreaks of the illness.  If you see any of the signs or symptoms of measles as outlined above, immediately contact your pediatrician or family doctor and inform them of your concerns.  Take precautions to not expose other people, especially children or those with immunocompromising illnesses, such as cancer or HIV/AIDS, to your child.  Most importantly, make sure your child's immunizations are up to date!
John Owens, DO, has been practicing Family Medicine since 2006.  He is board certified in Family Medicine/Osteopathic Manipulative Treatment.  Professional organizations of which he is a member include the American Osteopathic Association, American College of Osteopathic Physicians and Oklahoma Osteopathic Association.