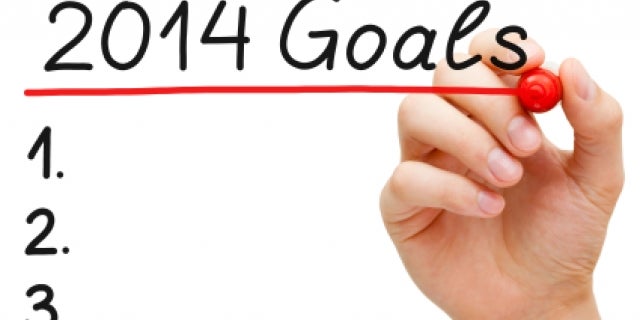 Living Healthier in Tulsa - 2014 New Year's Resolutions
by

admin
As December is ending, many Oklahomans are looking to improve their lifestyles in order to have a happier, healthier new year. New Year's Resolutions are a popular way to achieve specific goals or to break bad habits, and health.com estimates that roughly one in three Americans participate in these resolutions. Unfortunately, only 46 percent of Americans stay on track with their goals six months later, a study found.
Many Americans find it difficult to maintain these goals with busy lives and other responsibilities, but if you are willing to improve your lifestyle and health, here are some great resolutions for your brand new year.
Consume Less Alcohol
By drinking less alcohol, you not only cut out calories from your diet, but researchers have found that it cuts down on your risk of cardiovascular disease as well as cancer. When alcohol is heavily consumed, the body converts the alcohol into acetaldehyde, a potent carcinogen, which increases the risk of cancer. By consuming alcohol in moderation alone, you cut down on your risk of not only cancer and cardiovascular disease, but also liver disease and pancreatitis.
Lose Weight
Losing weight tops the list of most resolutions lists each year. However, before starting a new diet, talk to your doctor about a goal weight for your specific body type, depending on your height and health history. Proper diet and exercise can allow you to trim down excess weight and can help reduce the risk of a variety of health problems, such as heart disease and high blood pressure. It can be difficult to manage, however, so come up with a plan that will best help you achieve your weight goal. It may take time, but the health benefits as well as feeling healthier are well worth it.
Quit Smoking
Roughly 43.8 million adults in the United States alone smoke and according to Centers for Disease Control and Prevention (CDC), approximately 69 percent of Americans wanted to quit smoking completely. Although quitting isn't easy, it can be well worth it. Smoking can lead to cancer, stroke, lung diseases as well as heart disease, and it's responsible for approximately one in five deaths in America. Quitting smoking can save your health as well as save your wallet.
De-Stress
Small amounts of stress may be able to help motivate you to accomplish tasks throughout your day, but too much stress can lead to heart disease, obesity, high blood pressure, as well as depression and anxiety. Planning ahead, proper time management and setting goals can help decrease the amount of stress you experience throughout your day. Remember to take time out for yourself to have periods of relaxation and engage in one of your favorite hobbies, such as reading, exercising or spending time with friends or family.
Sleep More
An adequate amount of sleep is crucial for daily function and managing the level of stress you experience each day. Proper sleep can help fight the aging process as well as preventing obesity and developing Type-2 diabetes. Aim to get seven to eight hours of sleep each night. Set a sleep schedule and stick to it – even on the weekends. When you achieve a proper amount of sleep for your age each evening, memory and mood improves.
Socialize
As you get older, it may be harder to socialize, especially if you are retired. Human interaction can lead to a healthier life, researchers report that in older adults, human interaction can lead to a potentially reduced risk for Alzheimer's disease, cardiovascular problems, lower blood pressure, as well as a reduced risk for mental illness problems, such as depression. Without social interaction, depression can be more likely, as well as lack of exercise, energy, as well as a greater risk of death. So pick up the phone and try to keep up with your relationships this year. Hillcrest offers a free resource for seniors 60 and older through Silve Elite clubs. Click here to learn more. 
What is on your New Year's Resolutions list? Share with us on Facebook!