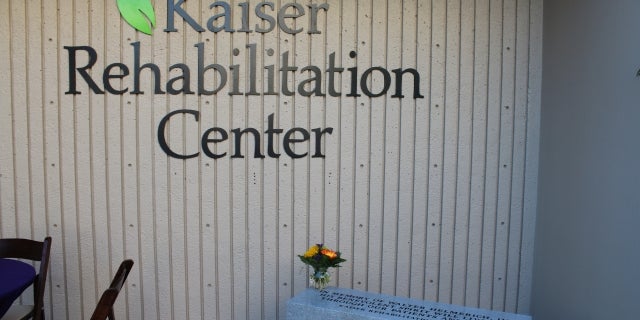 Kaiser Rehabilitation Center Celebrates 40 Years
by

admin
The first rehabilitation hospital in Tulsa opened its doors April 23, 1972 on the campus of Hillcrest Medical Center.  Tulsa Rehabilitation Center, as it was called then, was the first hospital in the region dedicated to inpatient and outpatient rehabilitation of patients who had suffered from stroke, brain injuries and other debilitating conditions and illnesses.
Anne Spitzmiller was a physical therapist at Tulsa Rehabilitation Center when the doors opened 40 years ago. She looks back with great fondness at her time with this hospital and what it was like working in an environment dedicated to rehabilitation.
In 1986, a generous donation from the Kaiser family was recognized by the renaming of the Tulsa Rehabilitation Center to the George Herman and Kate Kaiser Rehabilitation Center.
To celebrate the 40th anniversary of the Kaiser Rehabilitation Center at Hillcrest Medical Center, former and current employees, members of the community, and Hillcrest staff and leadership gathered for an employee luncheon and evening reception September 25.
The anniversary celebrations included the dedication of a memorial bench honoring Walter Helmerich, III., who along with his wife, Mrs. Peggy Helmerich, have been recognized as a cornerstone to healthcare in Tulsa.