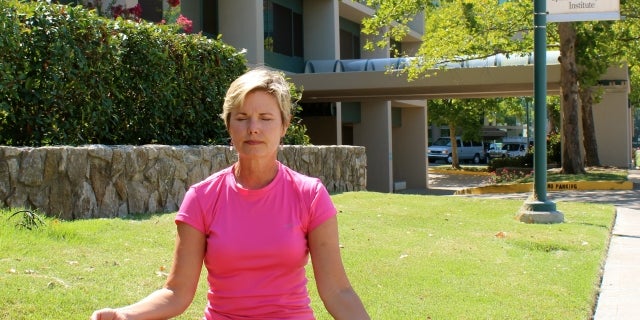 Improving Your Health One Pose at a Time
by

admin
We've talked about how to start a yoga practice this week on our blog and how it can take as little as 15 minutes a day, but sticking to it is key. Today, we're going deeper into the proven health benefits of the practice dating back more than 5,000 years, when images from ancient Egyptians depicted poses still in use today. Yoga is a mind-body-breath connection and researchers are finding when we take a break from our hectic lives and focus on this connection on the yoga mat, the health benefits can be pretty remarkable.
Better Brain Power
Researchers wanted to look into the power of yoga on our cognitive abilities and studied 30 college-aged females – examining their cognitive performance after a yoga session and after an aerobic session. They found the yoga session boosted their mental processing more than the aerobic exercise, which did not show much of an improvement from the baseline readings. Study leader, Professor Neha Gothe shares his thoughts on the results. "The breathing and meditative exercises aim at calming the mind and body and keeping distracting thoughts away while you focus on your body, posture or breath," he says. "Maybe these processes translate beyond yoga practice when you try to perform mental tasks or day-to-day activities."
Lower Blood Pressure
When compared with dietary changes, yoga produced better results at lowering mild to moderate hypertension (or high blood pressure) according to one study presented at the annual scientific meeting of the American Society of Hypertension. 120 subjects were placed in three groups – yoga two to three times per week for 24 weeks, supervised diet-weight reduction program and program consisting of both yoga and diet management. Researchers found subjects in the yoga-only group sustained decreased blood pressure readings throughout the 24 weeks - systolic blood pressure to 129 mm Hg at 12 weeks and 130 mm Hg at 24 weeks and diastolic blood pressure reduced 2 to 3 mm Hg.
Lead investigator Dr. Debbie Cohen shared her thoughts with HeartWire. "It's not a huge decrease in blood pressure, it's not a drug effect, but it is significant," says Dr. Cohen. "With our lifestyle studies, what we're looking to do is lower blood pressure in the range of 3 to 6 mm Hg. So potentially, it's exciting, because yoga is really popular in the US and all over the world. People really like it, so if it has additional health benefits and people can avoid going on medication that would be great."
Anxiety Relief
Another study found that mindful meditation could reduce anxiety by as much as 39 percent. By focusing on the breath during four twenty-minute yoga sessions, participants were introduced to a new way to calm their mind and reduce anxiety. Researchers measured brain activity during and after the practice. "This showed that just a few minutes of mindfulness meditation can help reduce normal everyday anxiety," said lead author of the study Mr. Fadel Zeidan.
Practicing yoga is an individual experience for everyone, and therefore what you aim to get from your practice is unique. You may be just beginning or very advanced in your practice. As researchers continue to study yoga's impact on our health, we are learning more about how to help compliment other medical interventions to address a number of health issues.