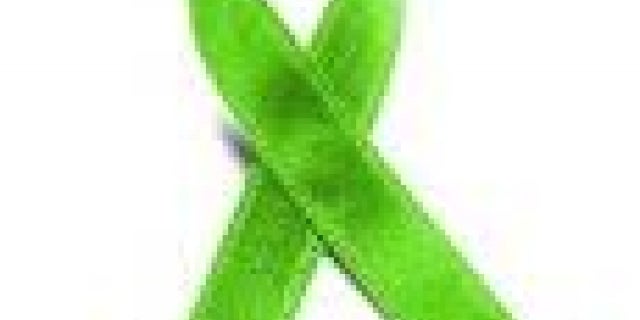 Hillcrest Recognizes Employees during Mental Health Awareness Week
by

admin
Mental Health Awareness Week provides an opportunity to not only highlight various mental illnesses that affect children and adults, but also to recognize the providers and staff who work every day to treat patients and improve outcomes. Mental illness is more widespread than many of us might realize. One out of every four adults will experience serious mental illness in their lifetime, ranging from depression to severe anxiety and schizophrenia. Treating mental illness does not often take a linear path, but requires a combination of therapies, medications and support systems.
The Behavioral Health Unit at Hillcrest treats inpatient children and adults, providing comprehensive medical care, as well as expert therapeutic counseling and treatment. Our team of physicians, therapists, nurses and staff works together to improve our patients' lives and mental health. Please join us in recognition of two employees who exemplify the compassion and quality of care for which Hillcrest strives to provide our patients every day.
Nichole Felthouse, RN, Adult Behavioral Health Unit
L to R: Jeri Meier, Behavioral Health Services Director, Nichole Felthouse, RN,
Lauren Lasley, Behavioral Health Services Manager, Kay Willis, Hillcrest Medical Center CNO
Nichole joined Hillcrest Medical Center as a recent nursing graduate two years ago. Although she did not know exactly what to expect on the adult Behavioral Health floor, she jumped right in and quickly became part of the team. It also did not take long for her perspective of treating mental illness to shift. "People don't know what to expect," she says. "It is more enjoyable than I thought. Patients are here for help and they are very appreciative. They let you know when you've done a good job."
Felthouse wears many hats during her 5am – 3pm shift. As charge nurse, Felthouse decides if new patients will be admitted as inpatient or if they need outpatient treatment. She ensures a continuity of care between patients and doctors as well as after discharge to aftercare or outpatient programs. Ongoing, Felthouse is responsible for managing patient medications, pain control and effects, and communicating with physicians. Much of her time, Felthouse says, is spent with the patients as successful treatment rests in clear and consistent communication with the patients.
At the end of the day, Felthouse knows she has done her job well from the reception of her patients. "You have helped them get a hold of their situation and you see them smiling when they are leaving for aftercare with a plan," she says.
The mother of two stays very busy when she is not working, with an active 6 year old daughter who enjoys everything from guitar to art, nature, collecting bugs and being a new big sister. Felthouse recently welcomed her second child, a boy six months ago.
Thank you Nichole Felthouse for your dedication to your patients and for being part of a great team in Behavioral Health!
Duwayne Barnett, Psych Tech, Children's Behavioral Health Unit
L to R: Mary Tanner, Kyle Sprangle, Jeri Meier, Nick Gould, Duwayne Barnett,
Gayle Chamberlain, Christina Bonas, Cynthia Thorne, Brian Ormsby. 
Duwayne starts his day getting the children up and ready for the day. He oversees everything from getting them dressed, fed, and ready for the day's events to meals, to and from classes and therapy appointments and back to sleep at night.  Barnett was first introduced to the children's Behavioral Health unit when he was working in dietary and delivering meals to the floor. With a love for children, he knew his place was on the unit, working with the patients directly. "I get to do something for these little kids," he says. "I have the satisfaction they remember me and know this guy treated them good."
He's "Mr. Duwayne" on the floor, a name that honors the respect the children have for him, as well as the relationships he has built. Barnett says they always run things by him first, he believes in part due to his approach with each of them individually. "With different kids you have to take different approaches," he adds. "I try to make it more like a home for them instead of being in treatment."
In his four years as a Psych Tech in Behavioral Health, Barnett realizes the need Tulsa has for this treatment. "There are a lot of kids with a lot of emotional problems," he says. "All they are looking for is love and emotional acceptance."
Barnett says his co-workers are a "work-family". From celebrating birthdays to being there for each other through life's ups and downs, the staff on the children's behavioral health unit also make coming to work something Barnett looks forward to every day.
The uncle to loved nieces and nephews, Barnett enjoys spending time with family when he is not working. When he has the opportunity, Barnett says, he also loves to travel, from the California coast to Baltimore. At the end of the day Barnett knows he has done his job well, "once I get everyone to sleep and quiet."
Thank you Duwayne Barnett for your dedication to your patients and for being part of a great team in Behavioral Health!
For more information about our children's behavioral health program, click here. For more information about our adult Behavioral Health program, click here.