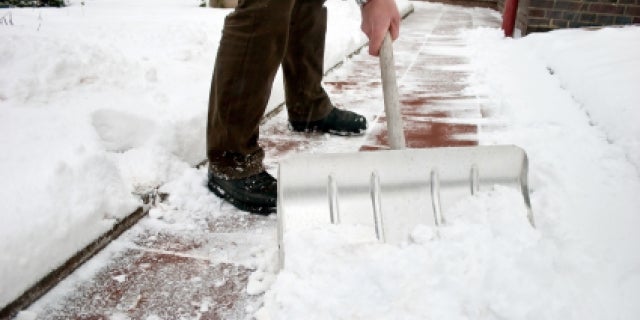 Health Risks when Shoveling Snow
by

admin
If you are catching the latest weather forecasts or merely listening to what everyone is talking about, you are probably preparing for our first winter storm of the season. Grocery stores will be busy today, as people stock up on the essentials and you can't miss the boxes of snow shovels right by the checkout. As the winter weather moves in, there are a few things to consider before clearing your driveway and sidewalks. Shoveling snow can be particularly harmful to your health if you are aware of the risks.
Shoveling Snow Triggers Heart Attacks
There is a connection between shoveling snow and heart attacks. Researchers believe that the connection exists because of those who go to the Emergency Room with chest pains after shoveling several pounds of snow are likely the same people who have not been physically active all year. When they suddenly overexert themselves, that sudden physical exertion can be stressful to their heart. In addition, the strain of cold weather can cause blood pressure to rise and interrupt blood flow. Under these conditions, blood clots are more likely to form – increasing the chance of a heart attack.
Shoveling snow is not as easy as it looks. Depending on the depth and weight of the snow, trying to clear a driveway is more strenuous than running full speed on the treadmill. If you wouldn't consider that safe, don't assume the same of shoveling snow. Cardiac experts advise anyone who has received an artery-opening stent in the previous year to avoid shoveling snow altogether.
Protect Your Back
Each year an estimated 11,000 people go to the hospital due to an injury sustained shoveling snow. Again, the sudden strain of a task we rarely perform put stress on our bodies we may not be able to handle. Shoveling snow engages all of your major muscles groups. When it comes to your back, be careful not to put too much tension on those muscles, which may over-tighten, spasm and cause intense pain. Another common concern when shoveling snow is the risk of sustaining a herniated disk. This can occur when the soft disks in the vertebrae push on a nerve after coming out of place – often a result of a strenuous position.
Stay Safe
If you are physically fit and healthy, there are measures you can take to help protect yourself when shoveling snow. Follow these tips to help reduce your risk of a heart attack or injury:
*Wait until the snow stops falling.
*Take it slow.
*Warm up before heading out. Stretch and loosen up your major muscle groups.
*Wear proper attire – especially footwear to help from slipping and falling.
*Push snow instead of lifting. If you have to lift the snow, use your knees to help take the pressure off your back.
*Use a shovel with a bent handle to give you a better angle for shoveling.
*Listen to your body. If something does not feel right, don't push it.
*Take breaks.