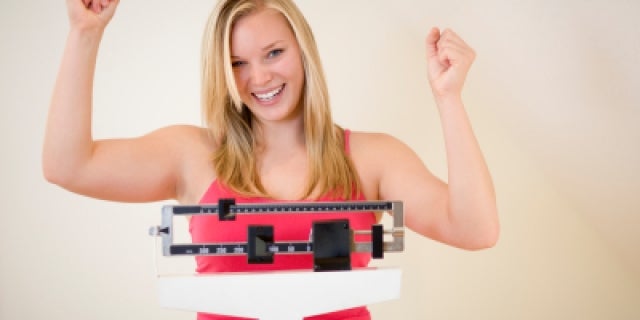 The Greatest Loser - Week 4
by

admin
Week 4!
Total Weight Loss: 513 lbs!
TOP 10 TEAMS:
Next of Kin
Pharmacy Phanatics
Heart Breakers
Drop it Like its Hot
Dream Catchers
Bailey Beauties
Muffin-Top Mafia
The Meltaways
Thinto Win
Weight No More
GREAT JOB EVERYONE!
Today's Topic is focused on EXERCISE!!
The long-term exercise goals sheet provides information about some realistic 3-6 month goals including aerobic exercise, resistance training, and flexibility.  It also include the sequence of a sample work out at the bottom.  The RPE scale is used to self assess your workout intensity.  Sometimes it may not be appropriate to use the HRR method, and it may just be simpler to use the RPE.  This RPE scale has been supported through various research studies and proven to be just as adequate as taking your heart rate during exercise.  This is particularly useful if you are taking a β-blocker.  The "My Exercise Goals" sheet is just a sample individual contract.  You can modify any portion to fit your individual short-termgoal.  This includes using kcals burned instead of minutes exercised, or distance/steps instead of minutes.  This can be very useful for those people who have hectic schedules and need to accumulate a portion of their activity throughout the day.  Also in the hand outs is a list of various common activities and their Mets/hr…  they are labeled Light, Light Plus, Moderately Vigorous, etc.  This helps you determine how difficult this exercise is and possibly include it in your activity logs/goals if you are looking for an different activity of a similar difficulty.  For example if you normal jog at a rate equivalent to 3.5 mets (will be displayed on most treadmills as an option), if you could not make it to the gym you could simply look at the list and choose a similar activity.
Heart Rate-Reserve (220-Age-resting HR) is multiplied by the desired Lower limit and upper limit of your exercise (usually 40-60% for beginners, I suggest using the lowest level first and working up to 60 percent over time).  Then Resting heart rate is added back into that equation to give you the HR of your desired limit.
EXAMPLE:
(220)-(28yrs old)=(192)-(a resting HR of 75)= (HRR of 117)*( 0.40  lower limit [40%])=46.8 + (75  resting HR)=121.8
(220)-(28yrs old)=(192)-(a resting HR of 75)= (HRR of 117)*( 0.60  lower limit [60%])=70.2+ (75  resting HR)=145.2
Desired workout range would be 121 beats per minute (pulse)- 145 beats per minute (pulse)