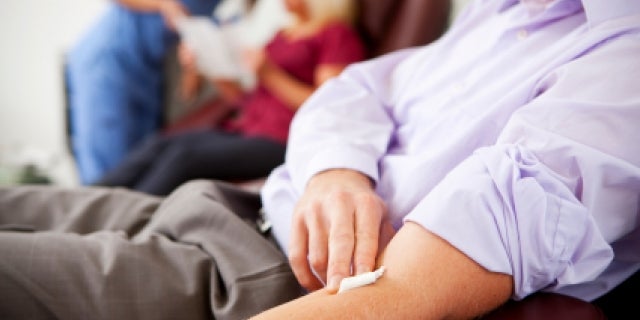 Do you give blood? If you do, you are among the fewer than 10 percent of eligible Americans who do so, even though 4.5 million Americans will need a blood transfusion every year. In fact, America's Blood Centers say someone needs blood every 2 seconds across the country. Giving a pint of blood can save up to three lives.
For these reasons, along with the fact that 1 in 7 people in the hospital will need blood, Hillcrest has teamed up with the American Red Cross to offer blood drives to our employees and the public throughout the year. For those eligible to donate blood, you need to be aware of your iron levels to be accepted as a blood donor.
Here are ways to help ensure you have the appropriate levels of iron in your blood:
Increase your iron count through your diet by eating meats, fruits and vegetables, whole grains and fortified cereals.
When you eat meat, your body absorbs the iron in the meat twice as efficiently as when you eat vegetables.
When eating vegetables, your body will be able to absorb more iron when you eat them with meat.
Limit the amount of tea you drink prior to donating blood. The tannins in tea cut the amount of iron your body absorbs by 50 percent.
Take a daily vitamin C supplement to boost the amount of iron your body can absorb from your diet.
Other causes for low iron levels include monthly blood loss in premenopausal women, an imbalanced diet and frequent blood donation. To be accepted as a blood donor your hemoglobin must be at least 12.5 g/dl. For other eligibility requirements, please refer to the American Red Cross's eligibility criteria.
The next blood drive at Hillcrest Medical Center will be held Tuesday, April 2, from 10 a.m. to 4 p.m. in the Crest Room. To schedule an appointment, please call 1-800-RED-CROSS.