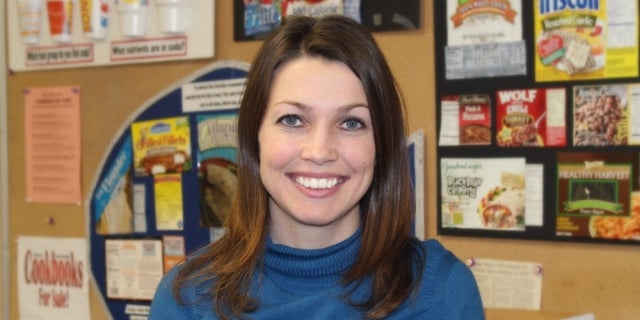 Fighting Diabetes in Oklahoma
by

admin
It is no secret: Oklahoma is one of the hardest hit states when it comes to diabetes. In a 15-year period from 1995 to 2010, Oklahomans' risk for developing Type 2 diabetes tripled – more than any other state. The disease, which affects 420,000 Oklahomans and more than 25 million Americans, has reached epidemic proportions with health care providers and educators leveraging new resources to fight the disease's momentum. It is a challenge Michigan native Katie Ruhanen is ready to take on as the new supervisor for the Center for Diabetes Management at Hillcrest Medical Center.
"I just so strongly believe in knowledge and patient education," she says. "I don't think people have the ability to make a change if they don't know how. It wouldn't be fair to expect them to make changes without the education to support that expectation."
Ruhanen began her career in nutrition and diabetes management when she graduated with a double major in dietetics and health fitness from Central Michigan University, landing an internship in New York City. She returned to her hometown of Houghton, Mich., to continue her work as a diabetes program coordinator and outpatient registered dietitian and later moved to Minneapolis, where she worked as a diabetes educator.
"A healthy lifestyle was something I have always valued," Ruhanen shares of her desire to work in this field from her experience as a high school athlete. In college, she says, the influence of a "great mentor" and nutrition professor confirmed her passion for nutrition and helping people achieve healthy lifestyles. "I like the complexity and challenges that go with the condition," she adds.
Ruhanen says her goal is to find new ways to reach those living with diabetes and those who are pre-diabetic in Oklahoma. She says it all comes down to getting the right information to them, so they know what is and what is not healthy – the first step in fighting diabetes.