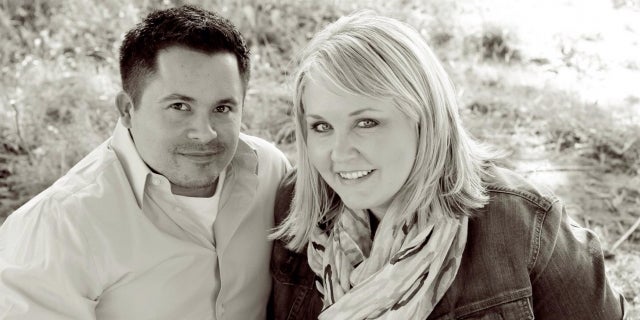 Fighting Breast Cancer at 32
by

admin
When Erika Featherstone, 32, arrived for her annual well woman exam at her OB/GYN's office on a Monday in March, she and her husband were thinking about starting a family later that year. It is the kind of appointment to ask questions, start prenatal vitamins and prepare for that next chapter in life. However, The Women's Health Group Dr. Stacy Noland had a simple, but defining question for Erika during her clinical breast exam. "She asked me, 'Have you noticed any changes,'" Erika remembers.
Five years earlier a mass was discovered in Erika's left breast. She was living in Phoenix, AZ at the time and her health care provider told her to keep an eye on it following an ultrasound. "There was never any follow up," Erika says.
Now at the age of 32, Erika found herself scheduled for her first mammogram at Hillcrest's Leta M. Chapman Breast Center. "I was watching everyone go in and come out," she says. "Mine was not routine."
Instead of being told it was OK to go home, Erika was brought back in from the waiting room for an ultrasound. In addition to the known mass there was an area of calcifications that was remote to the mass, setting off red flags. Two days later, on Wednesday, Erika was back for a biopsy with breast surgeon Dr. Laurie Flynn.
On Thursday, "I was diagnosed with breast cancer," Erika says simply of the moment her life and plans to start a family changed.
Erika and her husband, not originally from Tulsa, did not have family in town. She says the support and guidance she received from Dr. Flynn helped her navigate through those first few days and weeks. "She started getting me in contact with an oncologist and fertility specialists," Erika adds. Dr. Flynn also scheduled genetic testing and PET and MRI and CAT scans to see if a source for her breast cancer could be determined before starting treatment.
Erika and her husband worked on putting their plans of starting a family on hold, while Dr. Flynn ruled out genetic mutations. Erika did not have BRCA1 or BRCA2 genetic mutations.
Due to the nature of her breast cancer, Erika's treatment began with surgery. Although not required, she opted to have a double mastectomy. "I don't have any family history," she says. "There probably are other genetic mutations we don't know about. I never wanted to have to go through that feeling again."
Following surgery, the results from the OncotypeDx test revealed she had a very low chance that the cancer would come back even if she did not have chemotherapy. Her oncologist agreed and prescribed Tamoxifen, a daily pill she will need to take for the next 10 years to inhibit the return of the cancer. 
Seven months following that first mammogram, Erika has completed reconstructive surgery and is finding new purpose helping other women facing breast cancer. "Dr. Flynn is amazing," she says. "She put me in touch with a group of younger women who had gone through breast cancer at an early age."
Through these new connections she is finding young women like herself in similar situations. "I'm really open," she admits. "The more I share and the more I share, maybe someone will find it earlier."
Had Dr. Noland not asked that one question, Erika's breast cancer may not have been found as early as it was. While it put their plans on hold, Erika says she will need to take Tamoxifen two to three more years, before starting a family. She knows there are no promises and if they cannot conceive naturally, she says they will pursue adoption.