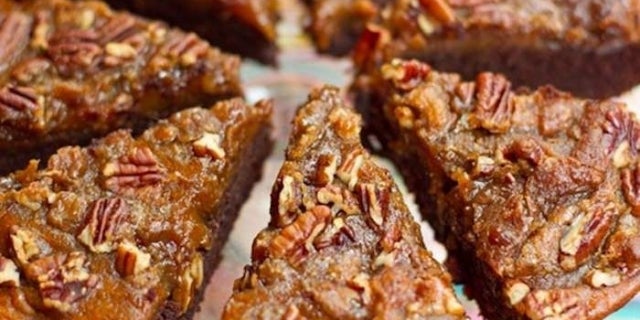 Cooking with Consideration – Hosting Thanksgiving for Guests with Dietary Needs
by

admin
Vegan, gluten-free, low sodium, vegetarian, food allergies, diabetes – words that throw a wrench in the best-planned Thanksgiving menu, if you are not cooking with consideration for guests who have special dietary needs or requests. For people with heart disease to food intolerances or dietary preferences, pulling up to the Thanksgiving table can be intimidating, confusing and even scary, "Are those walnuts in the stuffing?". To have a truly welcoming Thanksgiving dinner, understand the needs of your guests and plan accordingly.
Food Allergies
Researchers estimate 15 million Americans have a food allergy. They can be quite serious; accounting for 200,000 ER visits annually due to a reaction to a food. For those with a severe reaction – anaphylactic shock – it can be deadly, if not treated immediately. As more Americans are developing allergic reactions to foods, the conversation is becoming a more familiar one around the dinner table. The most common food allergies are nuts, milk, eggs, soy, wheat, fish, and shellfish.
Gluten-Free
What has become a new sensation at the grocery story has been a consideration for some people for a very long time. Those suffering fromceliac disease, which can damage the small intestines when products containing gluten are consumed, need to follow a gluten-free diet. Symptoms of celiac disease vary from person to person. For some, the physical response to consuming gluten is immediate and intense, usually stomach pain and discomfort. For others, the only symptom may be irritability. You don't want to invite irritability to the holidays, let's be honest.
Vegetarian
More than 7 million Americans say they are vegetarian, while three times that amount follow a vegetarian inclined diet. What this means is – turkey is out, but that doesn't necessarily mean tofu is in. Passing on the turkey as it makes it away around the table will probably not go unnoticed by others. Vegetarian guests may opt to bring their own dish to contribute to the menu or may quietly choose dishes that don't contain or are prepared with meat, chicken or fish.
Vegan
The vegan diet is stricter than a vegetarian diet, in that all animal products, and by-products (think cheese, milk and eggs) are excluded. Veganism is growing in popularity and that means there are more resources available to help add vegan-friendly items to the Thanksgiving menu. Here is one recipe – stuffed butternut squash.
Low Sodium
If you have heart disease, or have a guest who does, you know the mantra from health care providers is to follow a low sodium diet. That is pretty difficult with stuffing, gravy and right-out-of-the-oven hot rolls, not to mention that plump turkey. Four ounces of turkey alone can have up to 1100 mg of sodium – nearly the daily allowance recommended by the Institute of Medicine, 1500 mg.
Diabetes
People living with diabetes can enjoy Thanksgiving dinner with everyone else, as long as they have a plan for the meal. Reducing spikes in blood glucose levels is key, which is possible if the right mix of foods are chosen. That mix should include half of the plate containing vegetables, and not just dishes that contain vegetables, like casseroles. The other half of the plate is equally divided among whole grains and protein. Three to four lean pieces of turkey is a good target, skip the gravy and the dark pieces. Desserts can be prepared to be diabetes-friendly.
Tips to be the Host with the Most
*Know the dietary needs and requests of your guests.
*Invite guests to bring special dishes or recipes.
*Separate foods for those with food allergies to prevent cross contamination or accidently serving the wrong dish.
*Don't make dietary needs a big focus.
*Provide options on the table for any special needs, usually a few sides and a salad will have you covered.
*Be thankful to be together this holiday.
{photo: Pinterest}