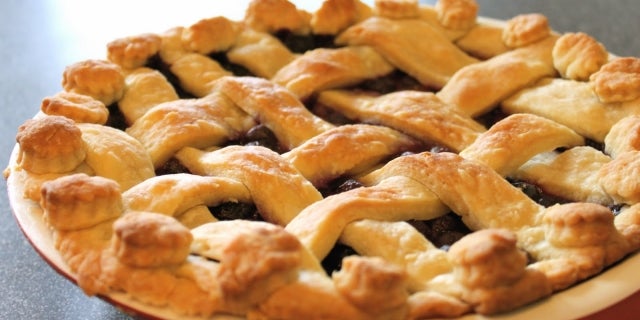 Baking the Perfect Pie for National Pie Day
by

admin
January 23, 2013 is National Pie Day according to the American Pie Council, which begs the question: which pie is the best? We all have our favorites and those may even change depending on the season. From the classics like apple, pecan and cherry, to salted caramel apple and savory pies like tomato, pies are a staple of our culture.
True pie lovers don't wait for special occasions or holidays to create the perfect pie. Across the country pie contests draw thousands of tasters, bakers and pie enthusiasts to get a glimpse of unique and secret recipes. Last year junior winner Sarah Rahman clinched the 2012 National Pie Championship with her Triple Chocolate Ripple pie. Perhaps she was on to something with the flavor. Chocolate pies swept all categories including amateur, professional and commercial.
Creating the Perfect Pie
Great pies start with the crust. Experts say one of the secrets to creating a great crust is keeping everything cool while combining the ingredients and kneading the dough. After dough is prepared, wrap tightly in saran wrap forming a disk and refrigerate for an hour. When you're ready to roll it out, make sure the surface is generously covered with flour and turn the dough 90 degrees after every roll to keep it even. To keep dough from burning while cooking, you can either use a crust collar to place around the edge of the dough or create one with aluminum foil.
When it comes to what pie Americans prefer, here's the breakdown:
What is your favorite pie? Is it an original recipe or one handed down though the generations? Share with us on Facebook!